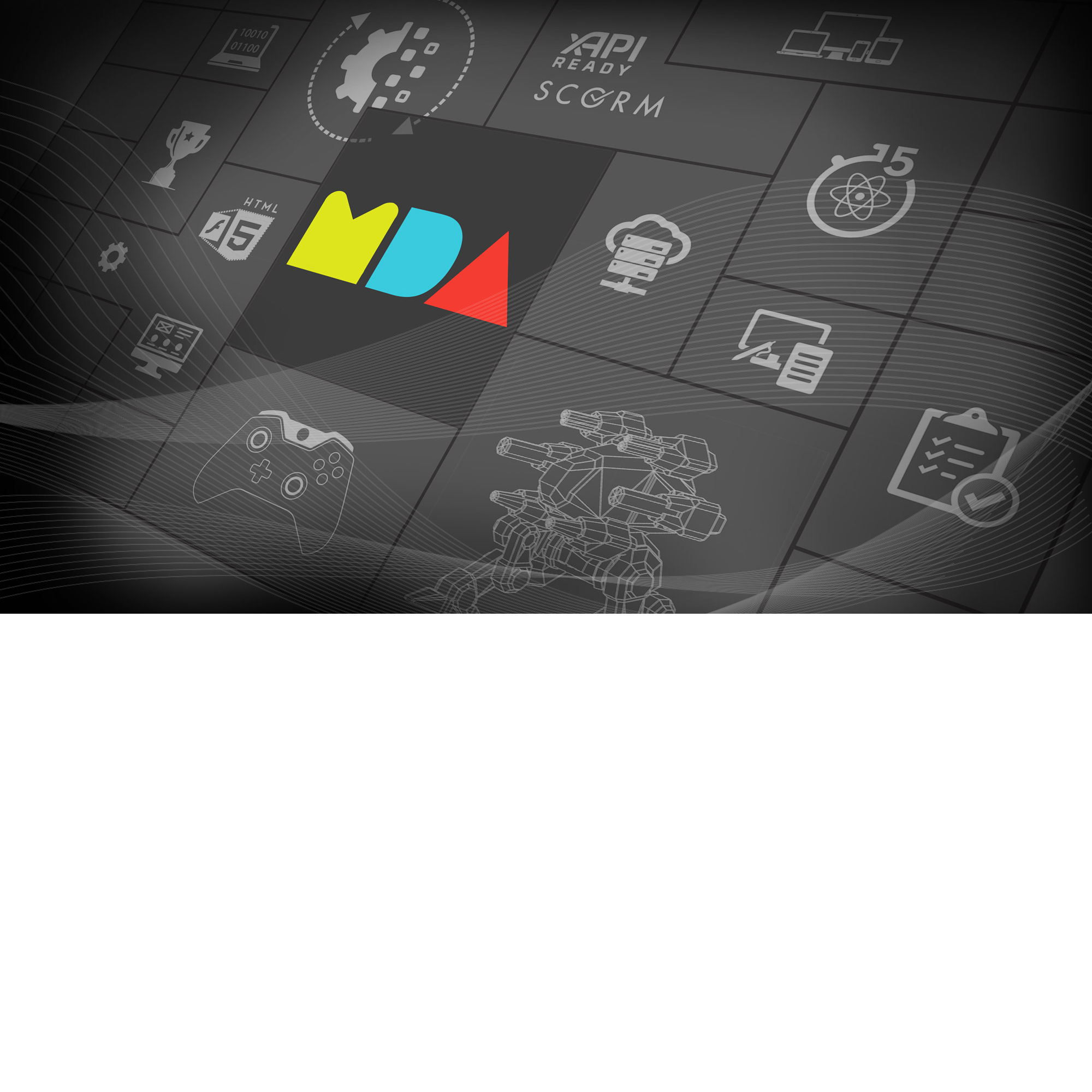 Products
MDA dtx
UX / UI, MODULES (IA), 3D LIBRARY, ANIMATIONS, MICRO-GAMES

A SCALABLE PLATFORM, ADAPTED FOR DIGITAL TRANSFORMATION
MDA / dtx technology and our agile approach have been developed with one goal: To provide our customers with unparalleled support to meet their evolving information, training and digital transformation needs.

The robust framework of our technology solutions has been developed and continues to be enhanced with the in-depth knowledge of our digital experts and key partners. This unique collaboration between business strategists and technical teams allows us to deliver some of the most personalized tools, always at the best cost / benefit in the market.

The flexibility of our infrastructure, the rigor of our security measures and our constant innovation in the digital industry have been important factors in our success since our founding.

HTML 5 to Flash conversion
Converting any training program comprised of Flash to HTML5 has become a must-have today, and it's a process made easy with our integrated solution in MDA / dtx. Ensure the sustainability of your content with the new generation of web browsers, try it out now!

UNIVERSAL CONVERSION TO SCORM / XAPI
Expand your audience by republishing your content in HTML5 and integrating xAPI, SCORM or even AICC. You will thus obtain perfect compatibility with all LMS platforms on the market. With MDA / dtx, you can do this in just a few clicks, without any technical knowledge. And in some more sophisticated cases, we put at your disposal our team of specialists with more than 15 years of experience in the field.
To learn more and access demos, templates and tools: